Product Description
The two-drawer storage module with transparent acrylic windows.
Designed to be connected with, or stacked on other modules from our Modular Workshop System. The modules are connected with tiny magnets (included) allowing quick and easy configuration changes according to your needs.
The module is delivered in kit form and has to be bonded with wood glue (not included). It contains perfectly fitted parts, magnets and assembly instructions.
The accessories in the pictures are not included in the kit and serve only demonstration purposes.
Dimensions: 20cm x 15cm x 15 cm (7.9" x 5.9" x 5.9")
Main features:

- 2 drawers - 8cm x 13cm x 13cm (3.1" x 5.1" x 5.1")
To connect modules use magnets that are included.Thanks to this solution, you can always change the configuration of the workshop according to your needs.
*The Hobbyzone Modular Workshop / Workspace System*
Buy other units from this range to build your own bespoke custom workspace / workshop
As your requirements grow your modular workshop can grow to meet those requirements, each unit is connected by powerful earth magnets making upgrading or changing your set up extremely easy.
PLAN YOUR OWN DESKTOP CHOOSING RIGHT MODULES FOR MOST CONVENIENT WORKING SPACE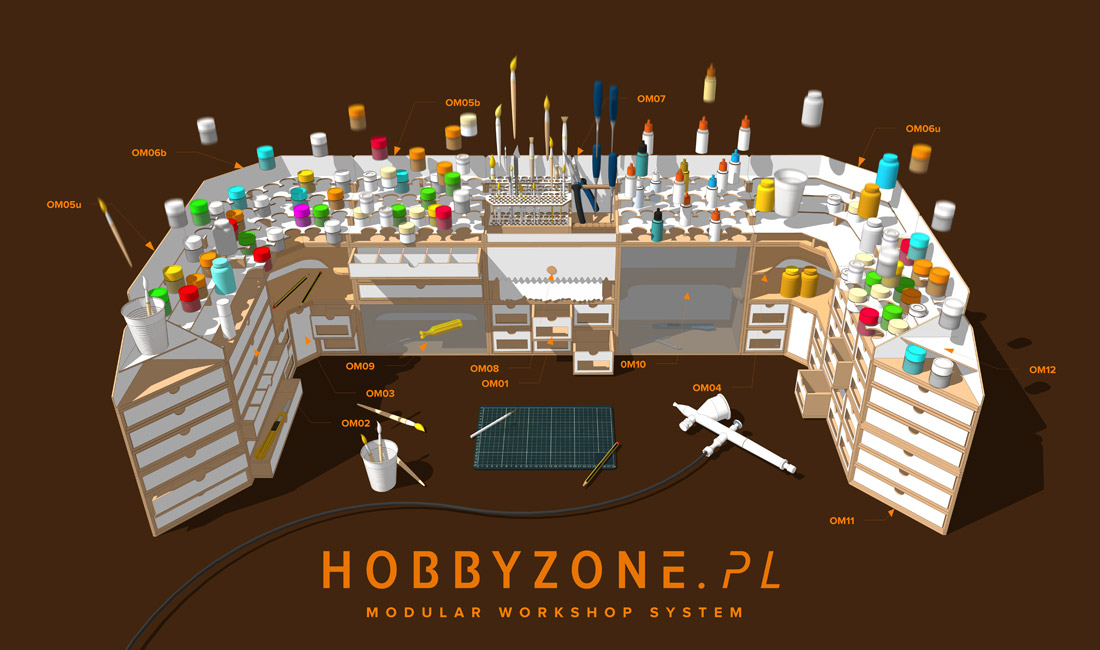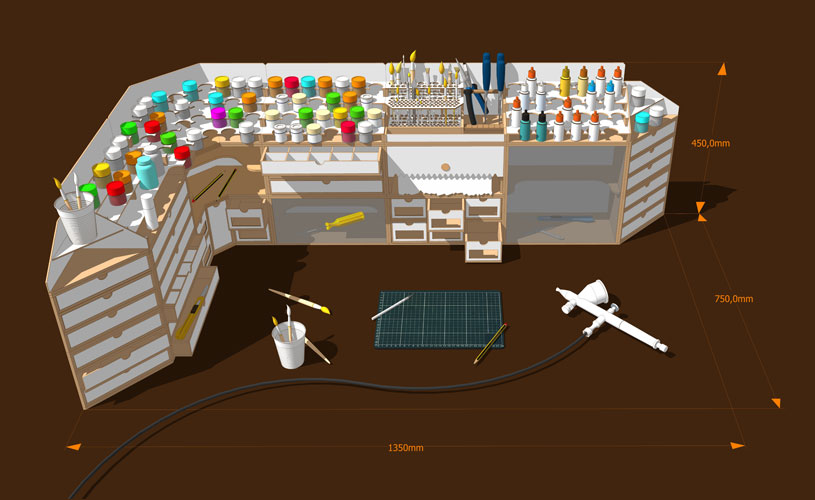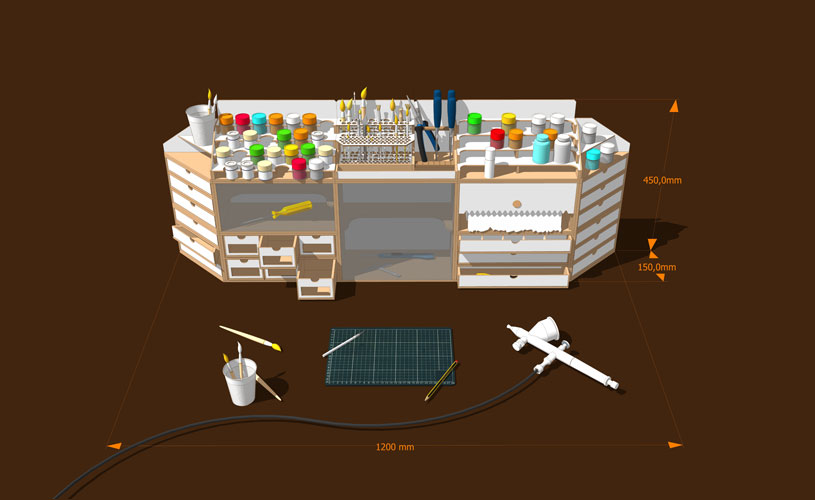 Product Videos
Custom Field
Product Reviews